Events
Save the Date for our 9th Annual Breakfast Gala & Student Cook-Off Competition - Thursday May 30th, 2019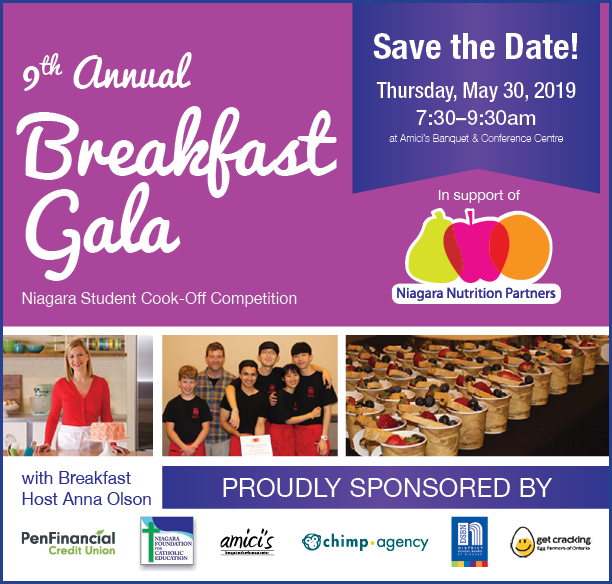 Now in its 9th year, the Niagara Nutrition Partners (NNP) Breakfast Gala brings together the most talented secondary school culinary students with the community's generous business and educational leaders, all in support of nutrition programs across Niagara.
Guests are treated to a variety of unique culinary delights in an au-marché style setting. Presenting and Platinum Guest Sponsors will judge the most outstanding recipe of the morning.
The goal of the Breakfast Gala is to raise more than $30,000 to support the more than 200 nutrition programs in elementary and secondary schools across Niagara.
Click here to purchase to tickets for the event.
If you have any questions regarding the event, please direct them to Lauren Guay - laurenguay@niagaranutritionpartners.ca or (289) 686-0921